Getting the best possible sale price for your home requires getting a wide range of details right. Although navigating this process can be complicated, choosing the right real estate agent can make working through the process of adding value to your apartment much easier. Here are seven ways to help you get top dollar when
selling your Manhattan apartment
!
Pay attention to local real estate market trends

Choosing an appropriate asking price for your apartment requires paying close attention to local market trends. Although national trends can be a helpful starting point, they do not always align with what is trending in New York. Staying on top of trends at the state level and within New York City can play an important role in helping you determine an asking price that fits both the features your apartment has to offer and what you can reasonably expect to get for it in comparison to similar Manhattan apartments at any given time.

Listing your apartment for less than its current market value will likely result in a quick sale, especially in New York, and this can be an effective strategy if you find yourself in a situation where you need to sell your home in a short amount of time. However, it will likely also mean that you will get much less than you may be able to. Attempting to list your apartment for more than what comparable apartments are going for may feel right to you if you feel your home is worth more, but it will likely take longer to sell and may not sell at all if your asking price is too far over current averages. Average prices across all apartments that are near the size, age, and condition of yours are important, but you may also be able to adjust your asking price appropriately if it includes several features that are among the most sought after at the time that you list your apartment.

New York's asking and selling prices tend to be higher on average than they are in other parts of the country, but they also fluctuate frequently. This means that surveying how the market has been changing over several months as you are getting your listing ready and studying exactly what the most current numbers look like as you are about to list your apartment are both important aspects of selecting an asking price that is as reasonable as possible.
Know when to consider adjusting your asking price

Your original asking price does not have to be set in stone if your apartment is not getting the traction you want it to, but knowing when it may be a good idea to consider lowering it can make the difference between a successful adjustment and one with minimal change. Adjusting your price too early may make you look desperate and result in lowball offers, while waiting too long may cause your potential buyers to become skeptical about why you are letting it sit instead of trying harder to sell it. Either of these mistakes will likely cause you to lose the interest of the type of serious buyers you actually want and turn the majority of the attention your listing gets into offers you are less interested in from buyers that are more likely to cause problems throughout the closing process.
Boost your negotiation skills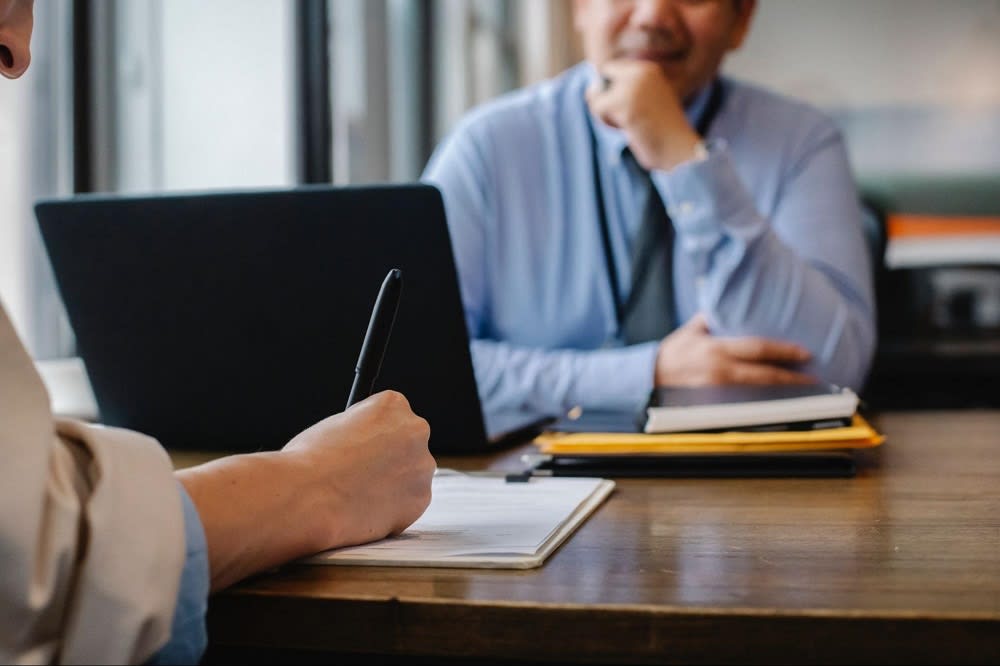 By the time you list your apartment, you should have a decent idea of how much you would reasonably like to get for it. However, it is important not to forget that your potential buyers are searching for a home that is priced within their budget and may put in an offer that is below your asking price. Although New York and several other major cities recently went through a period of many homes selling for more than their asking prices as buyers that were able to offer more did so in an effort to gain an edge over their competition when homes were harder to find than usual, this trend has begun to decline. Setting your asking price slightly higher than what you actually expect to get for your apartment can help you negotiate a reasonable offer and get approximately what you had in mind, and you should not feel pressured to accept lowball offers at all.
Store your personal items

Although it may seem overwhelming to even think about packing this early in the process, removing as many personal items as possible before making your apartment available for tours is an important step in helping your potential buyers picture themselves living there. This step goes beyond stashing everything in cabinets and closets because your potential buyers will typically want to see these spaces. This means that moving as much as possible to an offsite storage unit prior to having professional photos taken for your listing and only keeping what you know you will need during your final weeks or months in your apartment available is an important step in creating a space that is relaxing and peaceful instead of cluttered.

While it is generally fine to leave essential furniture and a few non-distracting decorations where they are, especially if you are not planning to have your home professionally staged, you do not want your apartment to be filled with so many personal items that are nowhere near the personality of a potential buyer who may otherwise be interested in your home that they subconsciously convince them that your home is not a good fit for them. Sticking to neutral items that could work reasonably well with any decorating scheme your buyer may have in mind is generally the safest way to ensure that the overall appearance of your apartment does an adequate job of helping as many visitors as possible picture themselves living in it.

Even luxury apartments tend to run smaller in Manhattan than potential buyers from other cities may be expecting, and too many personal items will make the space feel even smaller. Many newcomers to the area have already begun the process of downsizing their belongings and accepted the reality of living in a smaller space than the large houses they may be used to in order to live anywhere in New York City, and sellers do not need to make their lives more difficult by making that decision more frustrating than it needs to be.
Paint your apartment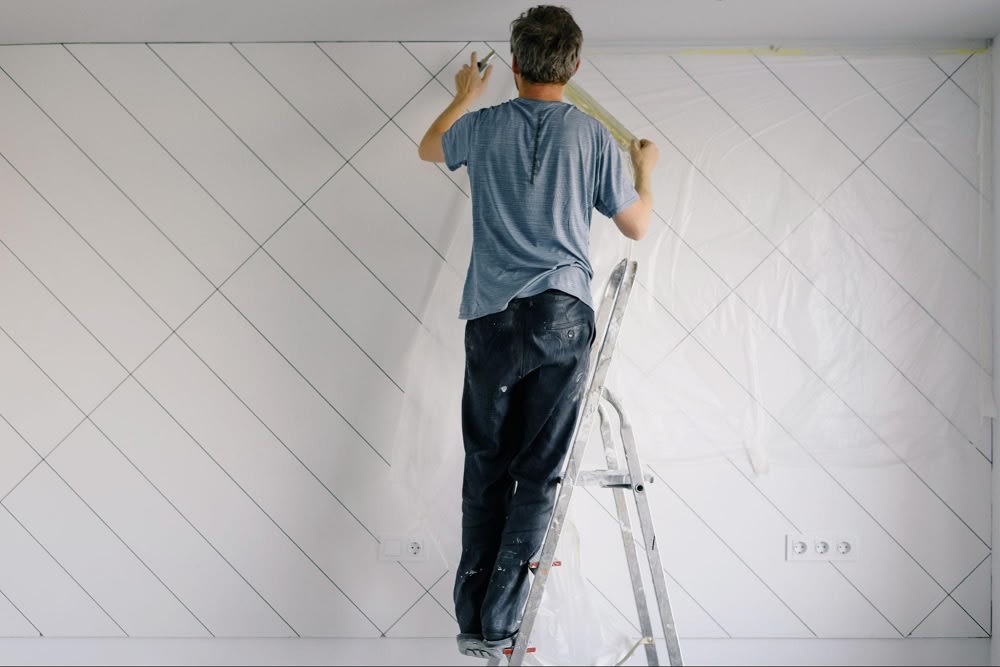 One of the perks of selling an apartment instead of a house is not having to be responsible for what the outside of the building looks like, but you will want to put just as much effort into making the inside of your living space look as presentable as possible. Adding a fresh coat of paint is a relatively simple way to give a room a new life by eliminating dirty walls, peeling or faded paint, or unusual colors that your potential buyers are unlikely to want to keep. You may not necessarily need to paint every wall if some rooms have been redone recently, but most rooms will usually benefit from this step.

Choosing your own wall colors is a major benefit of owning your apartment instead of renting, but now is not the time to do anything drastic. Sticking to white or light neutral shades is an important step in creating a backdrop that will work reasonably well for most potential buyers instead of causing them to lose interest by making them realize that they will have to paint over colors they strongly dislike prior to moving in. Light shades are also the easiest to cover if they do decide that they would like to customize their walls to better match the color scheme of their furniture and home decor in the future.
Update your floors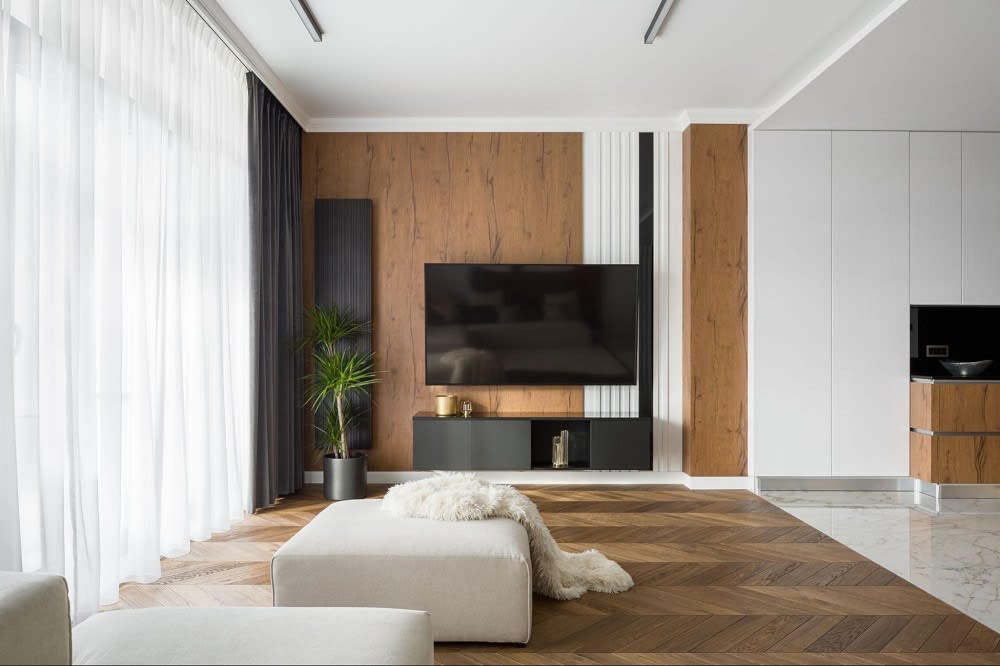 Many buyers who are looking to move to some of Manhattan's most upscale neighborhoods are more interested in hardwood floors than carpeting, and anything more than minimal carpeting may be an automatic turnoff for buyers that are interested in modern interior design trends. Many apartments that were renovated to add carpeting years ago may still have perfectly functional hardwood floors underneath, and removing carpeting and adding a fresh finish to these floors can be a simple way to give your space a new look that provides a better starting point for modern home decor trends. Adding wood floors or stylish tiles can also be a relatively easy process if your apartment does not currently have much to work with.
Choose the right real estate agent
Getting in touch with
The Mackay Dixon Team
as soon as you know you plan to sell your Manhattan apartment is an important step in knowing what steps to take to get the best possible sale price. Our Manhattan real estate agents are experts when it comes to keeping up with how nearly any trend affects local sellers and passing this information on to help our clients make strategic decisions that result in rapid sales with the profit you want. By partnering with us, you will have a reliable means of knowing exactly what upgrades to make and what other steps to take to make your buyer as happy as possible. Contact The Mackay Dixon Team today to learn more about the benefits of choosing us or to start the process of listing your Manhattan apartment!