Current New York Real Estate Trends
New York City has a myriad of appealing qualities that attract residents, including but not limited to walkable neighborhoods, endless opportunities, and diverse food options. It's because of this that New York City has long since been a highly sought-after place to buy real estate.

Considered one of America's most iconic and expensive real estate markets, the city is filled with so much to do, so it's not hard to understand why the idea of purchasing a piece of New York real estate is so tempting. Whether you're ready to buy right away, or you're keeping your options open, read on to learn about some of the current New York real estate trends.
1. It's a seller's market.

There's no doubt that right now New York City is experiencing a seller's market. According to Investopeida, a seller's market is a marketplace in which there are fewer goods for sale than there are interested buyers, empowering the seller with the ability to dictate prices. This term is commonly used to describe what conditions when low supply meets high demand, and that's exactly what's happening in the NYC real estate market.

If you're looking to put your home on the market, then now is the perfect time to do it. A seller's market is the perfect time to list your home for sale, as the low supply leads to increased offers. In fact, most sellers can expect multiple offers on their homes in almost no time.
2. The inventory is low.

Low inventory is one of the contributing ingredients to creating a seller's market, and that trend encompasses New York City real estate. The buying frenzy has resulted in fewer apartments on the market. Additionally, listing inventory fell 27% as compared to a year ago, and the amount of time a home spends on the market is now lower than the historical average of about 9 months, with most homes spending around 7 months up for sale. Furthermore, in year-over-year comparisons, the inventory of available homes has decreased for a consecutive 23 months.
3. Mortgage interest rates are low.

Throughout the pandemic, New Yorkers increasingly have become more aware than ever of the inadequacies of their current homes. This has prompted more buyers to flood into the market, searching for a home that is better suited for their family's needs.

In 2020, mortgage rates dropped to the lowest point in history. In fact, as of January 2021, buyers could expect to pay 2.6% on the 30-year fixed-rate mortgage rate. Although these numbers have slowly started to tick upwards again, these historically low interest rates have created a way for buyers to save hundreds per month on their mortgage payments.
4. Real estate market is competitive.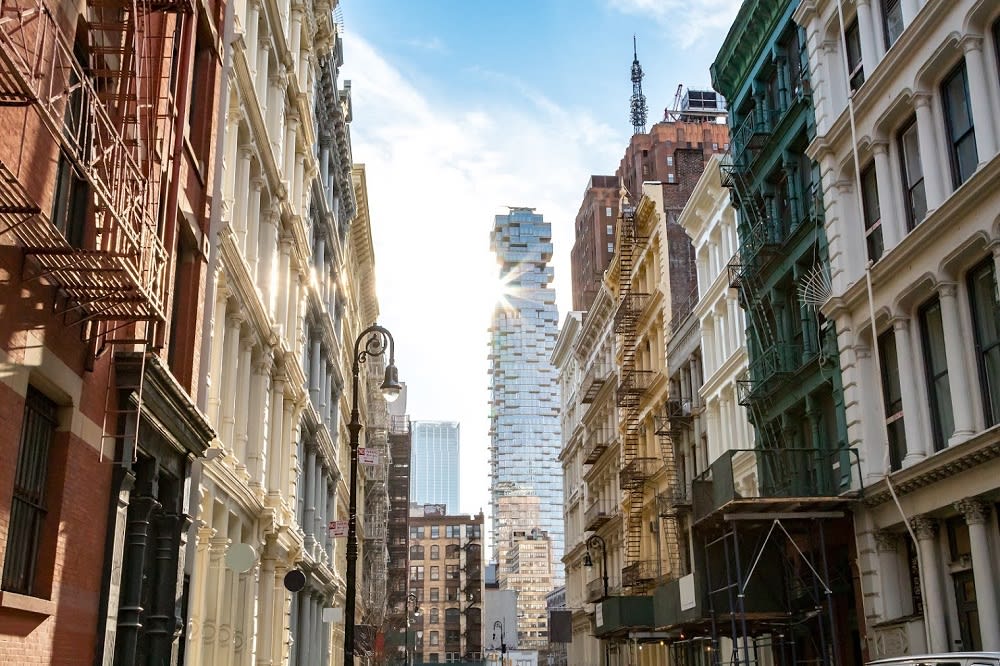 Although the New York real estate market has always been competitive, the past two years have reached an unmatched level of competition. Although 2020 was a difficult time for many people, the New York housing market soared in 2021.

A Douglas Elliman market report stated that more than 4,500 Manhatten condo and co-op sales closed from July through September. This marked the most third-quarter sales in more than three decades. Between the increase in home values and the low mortgage rates, New York's fierce real estate market is a trend that isn't going to change anytime soon.
5. Bidding wars are back.

Thanks to the seller's market, there's a good chance that once you've placed an offer on a property, you might find yourself in a bidding war. Bidding wars are a common trend that has been frequently happening in the New York real estate scene, particularly in Manhattan. The New York Times notes that the share of all-cash buyers – after falling to a seven-year low of 39.3 percent at the start of the year – is up to 48.6 percent of all sales, which is in line with the longtime average.

While "war" may sound like a slightly dramatic term, there's no question that navigating this incredibly complex process requires patience and expertise. There are a few helpful tips and tricks to keep in mind if you find yourself stuck in a bidding war. First, make sure you have your proof of funds and pre-approval letter in hand. This step can make or break you, especially if it's your first time purchasing a home.

If possible, offer a deal in cash, which will make you stand out from other buyers. Paying in cash eliminates the need for a mortgage, which simultaneously means that the seller doesn't need to worry about issues that might arise from financing. It's also important for you to be easily accessible throughout the home buying process. Keep in mind that this process often happens extremely fast, so you'll want to keep your phone close by for any important notifications.
6. Houses are selling fast.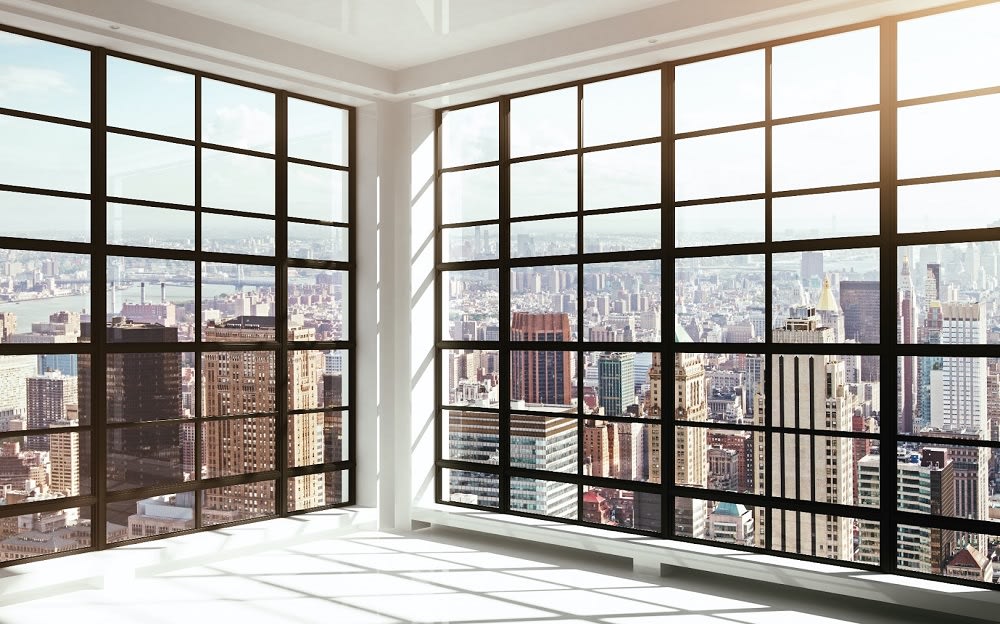 As a result of the low inventory, properties across the state of New York are selling rapidly. A recent study by Realtor.com examined metropolitan areas where homes are selling fast compared to areas where homes were taking the longest to sell. The study found out that across the country, homes spent a median of 43 days on the market in 2021. This number is nearly three weeks faster than the same time the previous year. Needless to say, buyers are moving quickly, and they understand the importance of making an offer on a home without wasting time.

Not only are houses selling quickly, but there has also been an increase in new lease signings. According to Douglas Elliman, June 2021 saw the highest number of new lease signings in Manhattan since 2008. Furthermore, available listings have dropped 54.2% since the January high record, as noted in the Elliman report. These statistics show that buyers and renters alike in the NYC real estate market now know the importance of timeliness when it comes to finding property.
7. Home values are increasing.

Not only is New York real estate selling at a record speed, but people are also paying top dollar for it. The price for real estate in New York has significantly increased during the pandemic, and it's not expected to decrease any time soon. Additionally, research from Zillow indicates that home values have risen in every one of the 50 largest metropolitan areas nationwide - including in New York City.

A recent report published by Douglas Elliman and Miller Samuel revealed that the median resale price for Manhattan apartments reached an all-time high in the second quarter. Average sale prices rose 12% in the quarter, topping $1.9 million, and there was also a 150% gain in sales during the same time period compared with last year.

This trend isn't just happening in New York City but across the entire country. Research from Realtor.com found that home listing prices continued to increase at double-digit rates compared to last year; the median national price listing grew by 13.4% over the last year. A new report from the real estate brokerage firm Redfin also revealed that 39% of homes sold above their listing price during the four-week period ending March 21, 2021. That figure is startlingly 15 percentage points higher than during the same stretch of time a year ago, setting a historical-high number.
8. People are relocating.

While the world is slowly inching back to normal, one lingering change is that increasingly remote workforce. Long gone are the ways where people live in the same town where their job was located. On the contrary, the world has steadily become more remote, and that trend is going anywhere anytime soon. Instead, many companies have changed their policies to include remote work.

According to Upwork's Remote Work on the Move report released in October 2020, as many as 14 to 23 million Americans are planning to relocate to a new U.S. city or region due in part to the growing acceptance of remote work. What does this mean in relation to New York real estate? The shift to work from home increases the possibility of individuals moving out of the city they currently live in. That means you can sell your home in a city that you don't want to live in and relocate your household to the place of your dreams.
If you're looking for Greenwich Village real estate, contact Mackay Dixon today. Whether you're looking for a short-term rental or a forever home, Mackay can walk you through the process from start to finish and help you find a place that's right for you. With years of experience in the real estate industry and a deep knowledge of homes for sale in Greenwich Village, Mackay can help you find a house that truly feels like home.