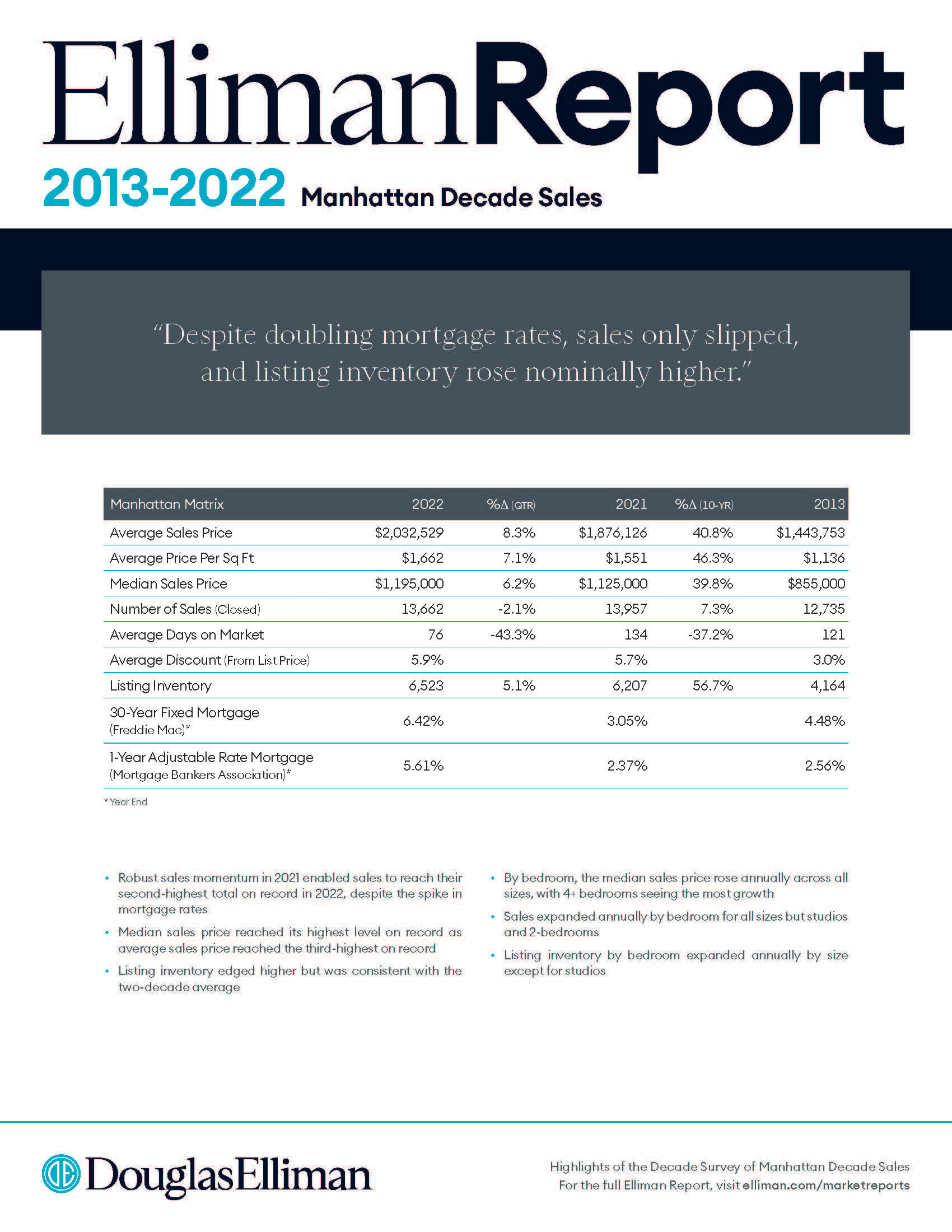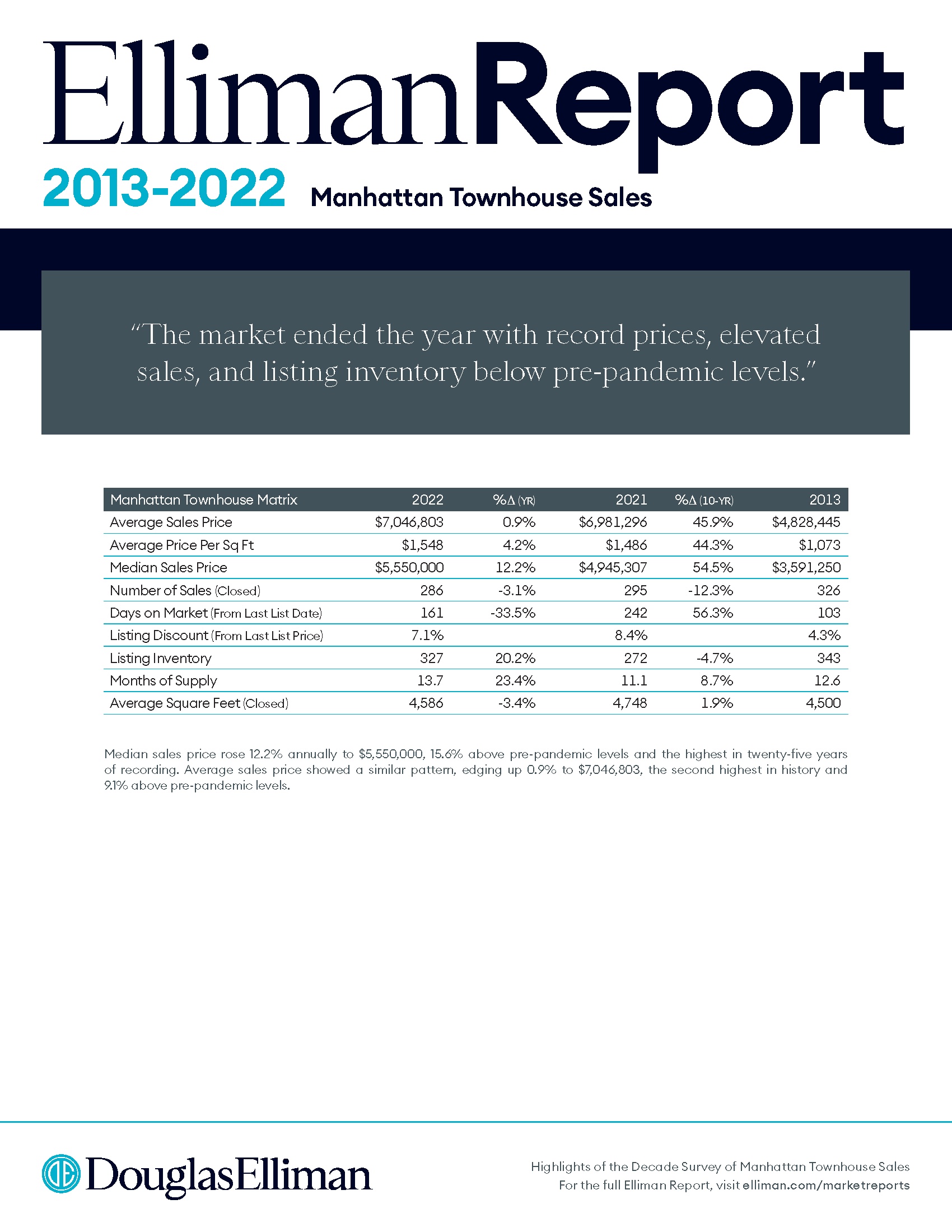 Dear Friends,
It is with great pleasure that we share with you the just released 2013-2022 "Elliman Reports" for the Manhattan apartment and townhouse sales markets, the leading resource on the state of these markets. Our market reports are produced in conjunction with Miller Samuel to provide you and your clients with the most comprehensive and objective market insight available.
Despite doubling mortgage rates in the Manhattan co-op and condo sales market, sales only slipped, and listing inventory rose nominally higher. Robust sales momentum in 2021 enabled sales to reach their second-highest total on record. Median sales price reached its highest level on record as average sales price reached its second-highest. Listing inventory edged higher but was consistent with the two-decade average. By bedroom, the median sales price rose annually across all sizes, with four+ bedrooms seeing the most growth. Sales expanded annually by bedrooms except for studios and two bedrooms. Listing inventory by bedroom expanded annually by size except for studios.
In the Manhattan townhouse sales market, the market ended the year with record prices, elevated sales, and listing inventory remaining below pre-pandemic levels. The median sales price reached a new high while all price trend indicators rose annually and were higher than pre-pandemic levels. While listing inventory increased year over year, it remained below pre-pandemic levels. Sales slipped from year-ago levels but were sharply higher than pre-pandemic levels. Luxury price trend indicators increased annually and remained above pre-pandemic levels. The number of luxury listings expanded year over year but remained well below pre-pandemic levels. The average width of a luxury townhouse was the narrowest since 2014. Single family sales slipped from last year's record to the second-highest in twenty-five years of tracking. Compared to co-op and condo sales, the market share of townhouse sales remained just above two percent.
At Douglas Elliman, we are constantly looking for ways to provide our clients with better information, empowering them to make more informed decisions.
Our efforts to create this market report series reflect our strong belief that access to timely information is a vital resource in a market that is constantly changing. Committed to providing the best information in the industry, we are proud to offer this service to you.
Warmest Regards,
Mackay|Dixon Team at Douglas Elliman