Our
leading real estate firm
prides itself on its ability to arm its clients with everything they need to know regarding New York's best real estate. That includes properties in both New York City and Long Island. Keep reading for insider guides to some of New York's most desirable neighborhoods!
New York City neighborhoods
Chelsea real estate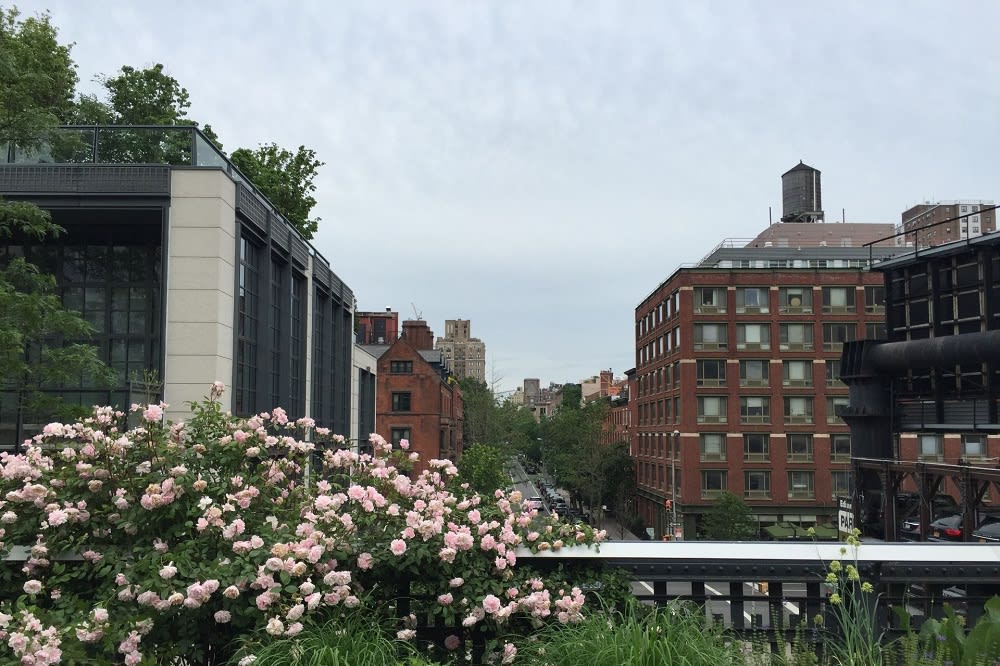 Photo courtesy of Shutterstock
Located on the west side of Manhattan, Chelsea is one of the most vibrant and sought-after neighborhoods in New York City. Known for its artsy vibes and boutique shops, Chelsea is home to an eclectic mix of residencies, businesses, and cultural attractions. The neighborhood is bordered by the Hudson River to the west and Fifth Avenue to the east, making it a prime location for those who want to live in the heart of the city. The district has a rich history, and its architecture reflects this. Row houses and brownstones line the streets, with many of the buildings dating back to the 19th century. Chelsea is also known for its abundance of art galleries, which give the area a unique character.
Due to its central location and diverse housing stock, Chelsea is one of the most popular neighborhoods for NYC real estate. If you're thinking about buying real estate here, you can be confident you're making a sound investment. Property values have been steadily rising in recent years, and there is no shortage of luxury apartments and high-end condominiums on the market. Whether you're looking for a spacious loft or a luxury townhouse, you're sure to find something that suits your needs. With its central location, abundance of amenities, and growing popularity, Chelsea is an ideal place to call home.
Greenwich Village real estate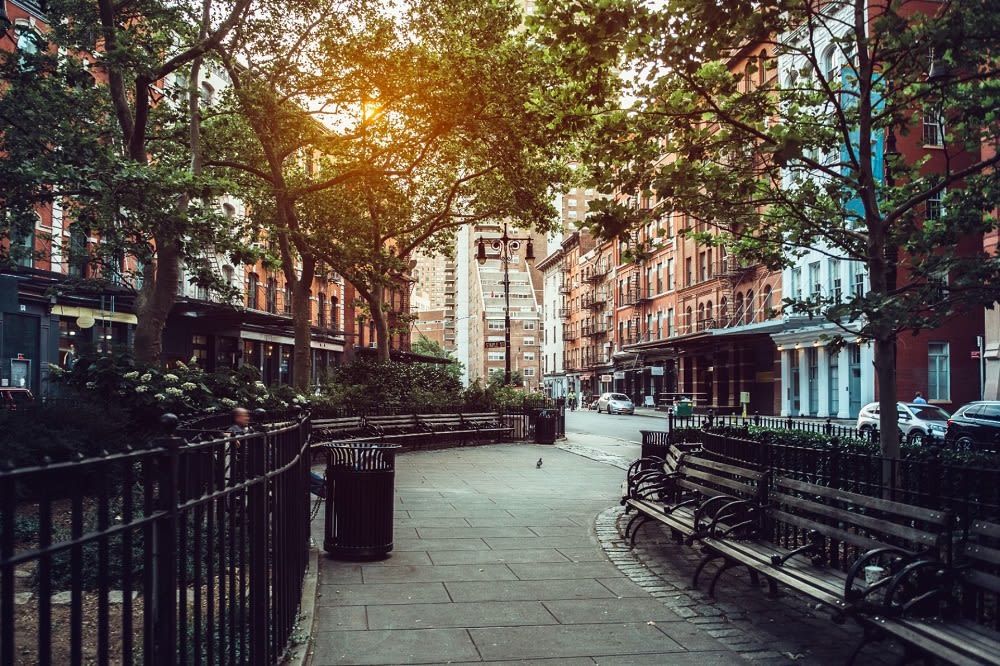 Photo courtesy of Shutterstock
Greenwich Village is another west-side Manhattan neighborhood with a long history as a center for the arts, dating back to the early 20th century when it was home to many of the country's leading literary figures. Today, Greenwich Village is still a popular destination for artists and art lovers alike. The area is steeped in New York history, with much of the neighborhood being officially recognized as a historic district. It has the highest assemblage of Federal-style row homes in the city, as well as a group of 22 properties that share a common backyard.
Formerly famed for its bohemian vibe, Greenwich Village is now one of New York City's most desirable districts and is known for its bohemian atmosphere, diverse population, and offbeat shops and restaurants. If you're looking to experience all that Greenwich Village has to offer, be sure to check out its historic landmarks, such as the Arc de Triomphe in Washington Square Park, its trendy boutiques, and world-class dining establishments. You can also experience all Greenwich Village has to offer in the way of culture and entertainment at the
Whitney Museum of American Art
, the Village Vanguard jazz club, and the renowned comedy club, The Comedy Cellar.
Gramercy real estate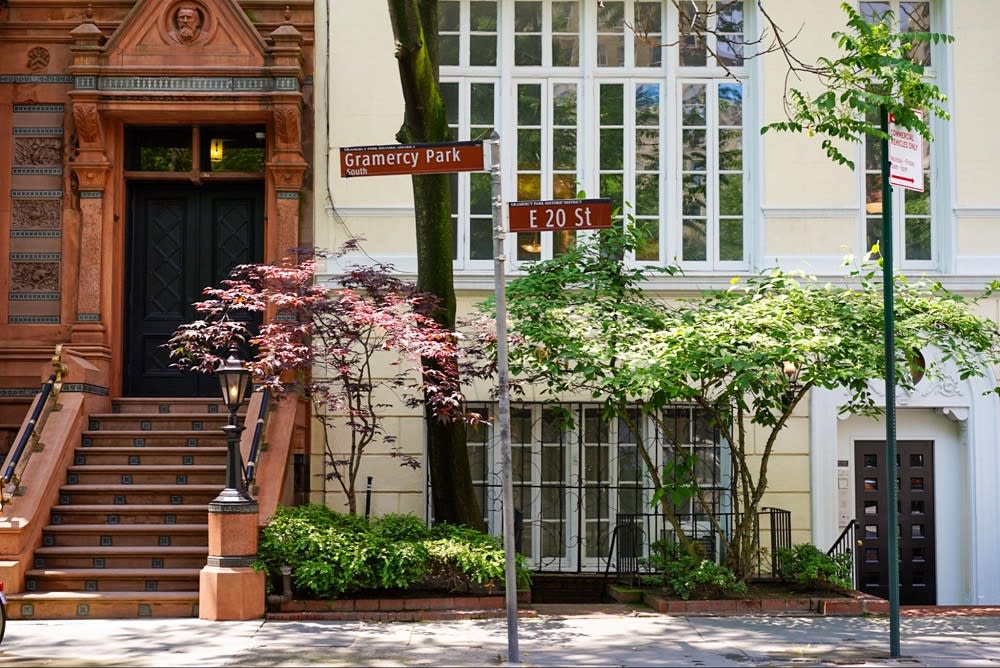 Photo courtesy of Unsplash
Similar to Chelsea and Greenwich Village, Gramercy real estate is some of the most sought-after in the city. Pronounced "gram-er-see," the neighborhood is known for its convenient location, exclusive residences, and upscale amenities. It's also home to beautiful parks, trendy bars and restaurants, and various shops, with several different styles of apartments on offer, including pre-war buildings and modern construction.
Gramercy spans 20 blocks from 14th Street to 23rd Street between Park Avenue and Third Avenue and has a lot to offer residents. The neighborhood is home to upscale restaurants like Maialino and
Gramercy Tavern
, as well as vintage shops like Vintage Thrift Shop and Cure Thrift Shop. Gramercy Park, a private park that is only open to residents of the surrounding buildings, is a main highlight of the neighborhood. In addition, Gramercy is conveniently located near other Manhattan neighborhoods like Flatiron, Union Square, and Chelsea.
Long Island neighborhoods
Sag Harbor real estate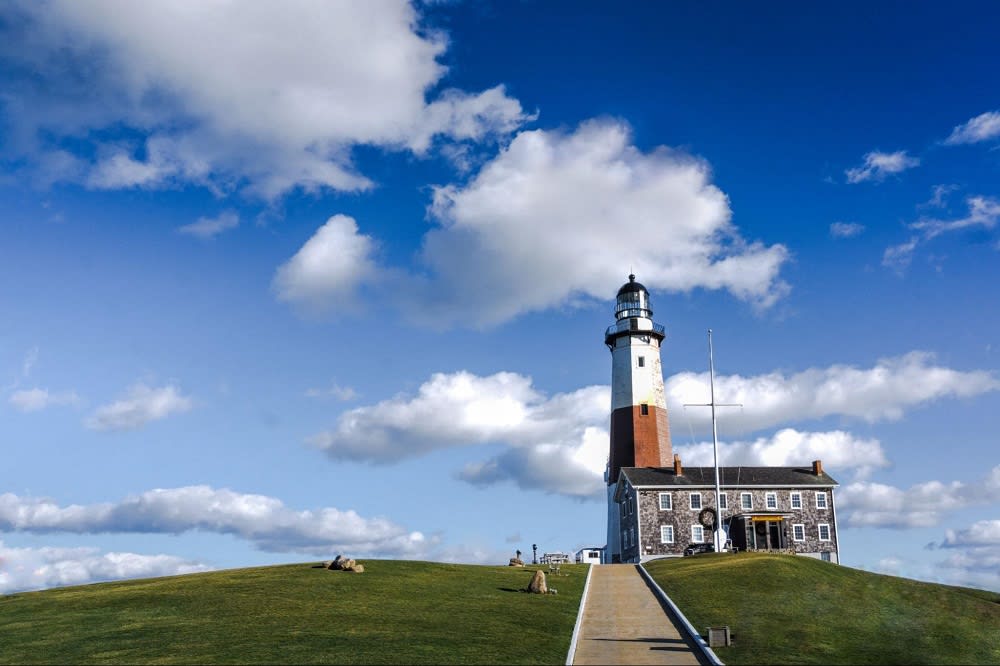 Photo courtesy of Unsplash
Sag Harbor
is located within the town of East Hampton, which encompasses the hamlets of Amagansett, Springs, Montauk, Wainscott, and East Hampton Village. This cozy hamlet on the eastern end of Long Island's South Fork is known for its quaint streets lined with 18th- and 19th-century houses, as well as its bustling marina and active fishing community. Sag Harbor boasts a number of upscale neighborhoods, such as Bay Point and Marechal Estates, and housing varies from small beach cottages to large estates. There are a limited number of rental properties available here, so many residents own their homes.
Situated approximately 100 miles from New York City, Sag Harbor is an ideal location for a summer vacation home. The area is accessible by car (via the Long Island Expressway), train (via the Long Island Rail Road), or ferry (via the Bridgehampton-Sag Harbor Ferry). However, if you're looking to live here full-time, the town has its own school district, which includes a highly-rated elementary school and a middle/high school that offers various AP and IB courses. There are also several private schools in the area.
With a population of just over 2,000 people, this NY neighborhood is perfect for those who value small-town charm. Its old-world shops, picturesque harbor, and lovely beaches make the area a popular destination for both visitors and residents alike. The village is also home to several important historical sites, including the Sag Harbor Whaling Museum and the Custom House Maritime Museum.
The Hamptons real estate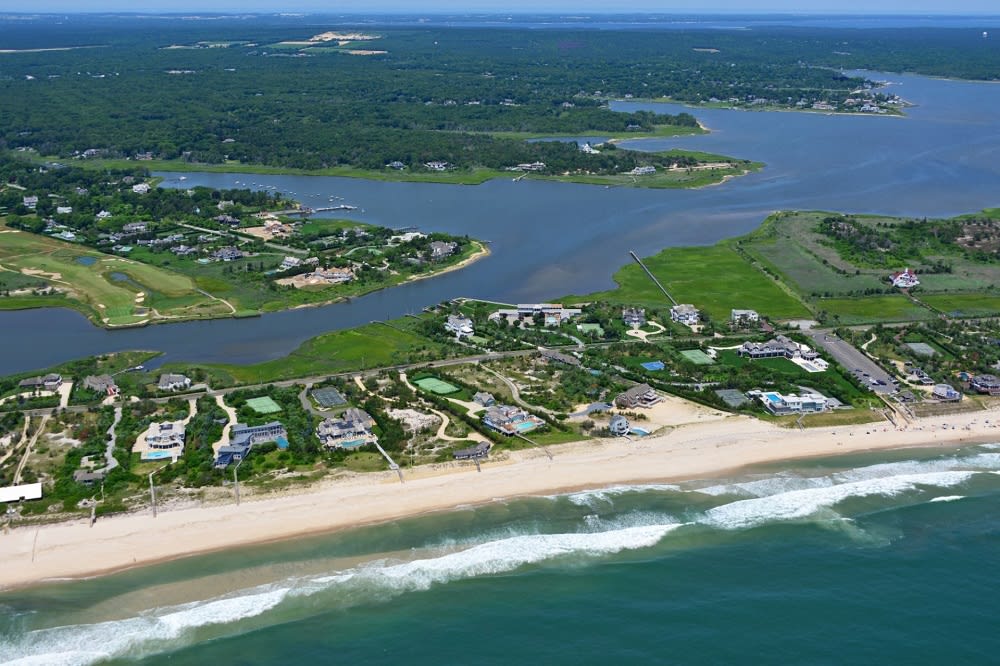 Photo courtesy of Shutterstock
The Hamptons are a popular summer vacation destination for New Yorkers looking to escape the city heat. However, the region is also home to year-round residents who enjoy its natural beauty and slow-paced lifestyle. Whether you're looking for a laid-back beach town or a more upscale scene, you'll find it in the Hamptons. Home to some of the best beaches on Long Island, Hamptons residents enjoy a number of activities, including swimming, sunbathing, fishing, sailing, and more. There are also many opportunities to enjoy the area's famous locally-grown produce, seafood, and wines.
Furthermore, the Hamptons are known for their luxury. From high-end shops to upscale restaurants, there's no shortage of things to do. If you're thinking about purchasing property in the Hamptons or any of the exclusive neighborhoods mentioned in this article, reach out to
The Mackay Dixon
real estate team today and get ready to find the perfect place to call home.
*Heading photo courtesy of Shutterstock