Once you have outgrown your home, it is best to begin looking elsewhere for a more spacious place. Whether you are hoping to check out some Chelsea lofts or want to discover the best
Greenwich Village real estate
, it is important to first consider just what it is you're really looking for in your new home. The same amenities and size will not be ideal for everyone. You need to determine the best space for you that meets all of your needs.
It's located in a neighborhood that suits you
Before you get into the offerings of the home itself, you first need to make sure that it is located in a
neighborhood that suits you
. Decide whether you would prefer to live in a big city, able to see the bustling downtown streets out your window, or near the beach where you have fast access to the water. Living in the most suitable neighborhood for your lifestyle will help make your living situation feel all the more ideal. If you prefer beach life, you may want to look at locations like
Southampton
or
Sag Harbor
. Live the city life in places like
TriBeCa
or
SoHo
. There are plenty of neighborhoods that will meet your criteria, so you don't have to settle for somewhere else. If you truly cannot find a house you like within the right neighborhood, then you may be able to find something just outside of the area that still gives you an easy commute to the places you enjoy most.
It offers updated, energy-efficient appliances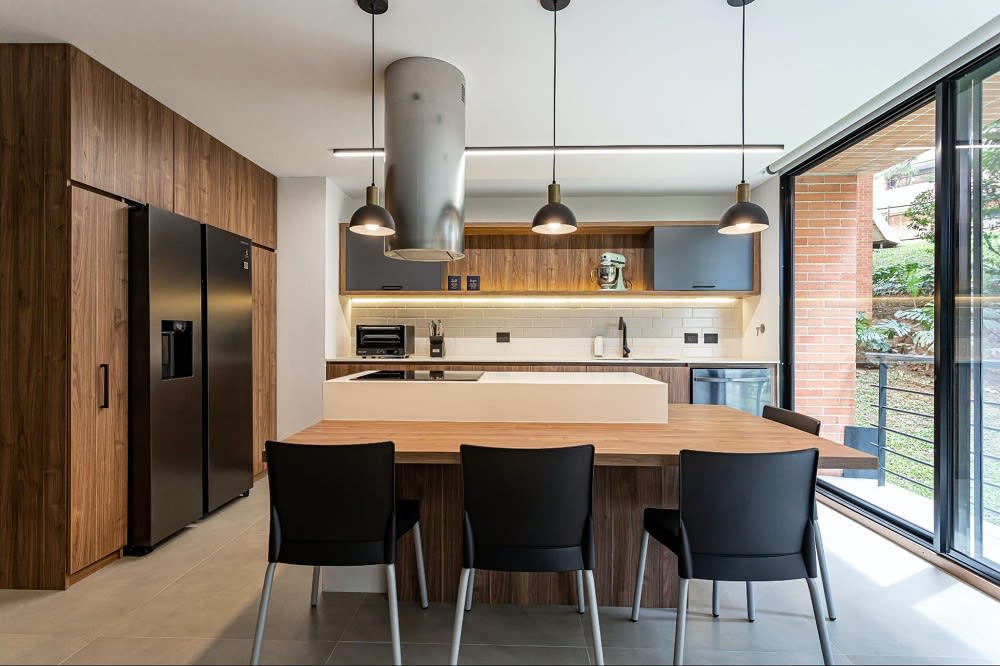 Updated appliances can do wonders for the overall efficiency of your home. What's even better is when those appliances are energy efficient, helping you
save on monthly expenses
. You'll most likely be gaining a heftier mortgage when you purchase a new, more spacious home. Saving money on your energy bills can help offset the cost. Not to mention, these types of appliances are far better for the environment overall. If the home already has them available, then you also will not have to worry about purchasing a whole new set once you move in.
It has the right number of beds and baths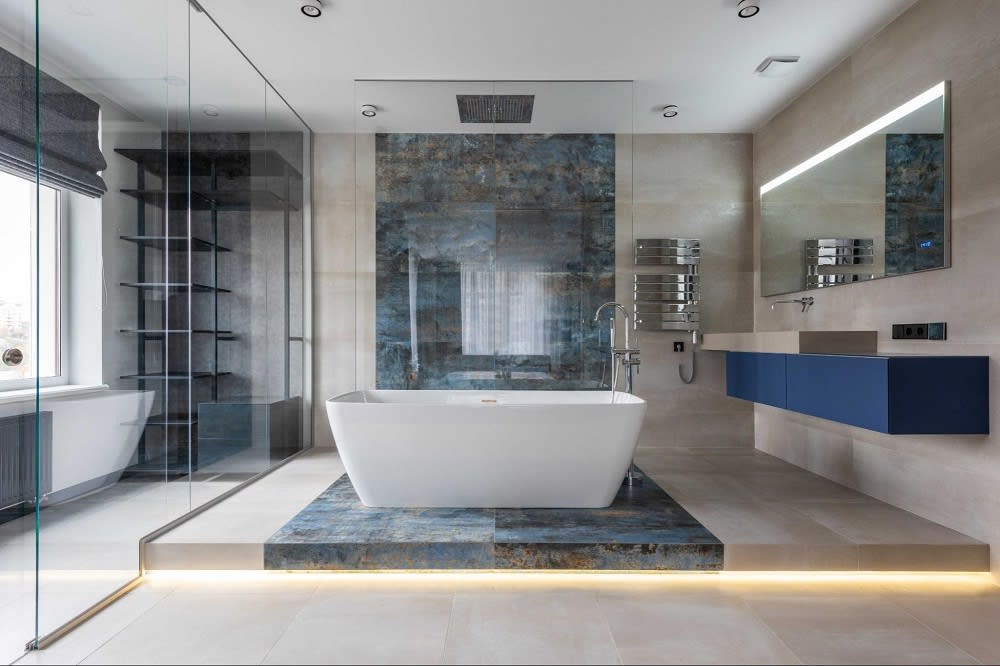 If you're outgrowing the space you're in, chances are you don't have the right number of beds and baths for every member of your family. Five people sharing one bathroom can get old fast. Make sure the new home you buy has the right number of bathrooms and bedrooms to accommodate everybody. This may mean getting just one extra bedroom for a new family member, or two extra bathrooms if you now have several people getting ready at the same time each morning. Make sure it makes the most sense for your situation.
It has the outdoor space you require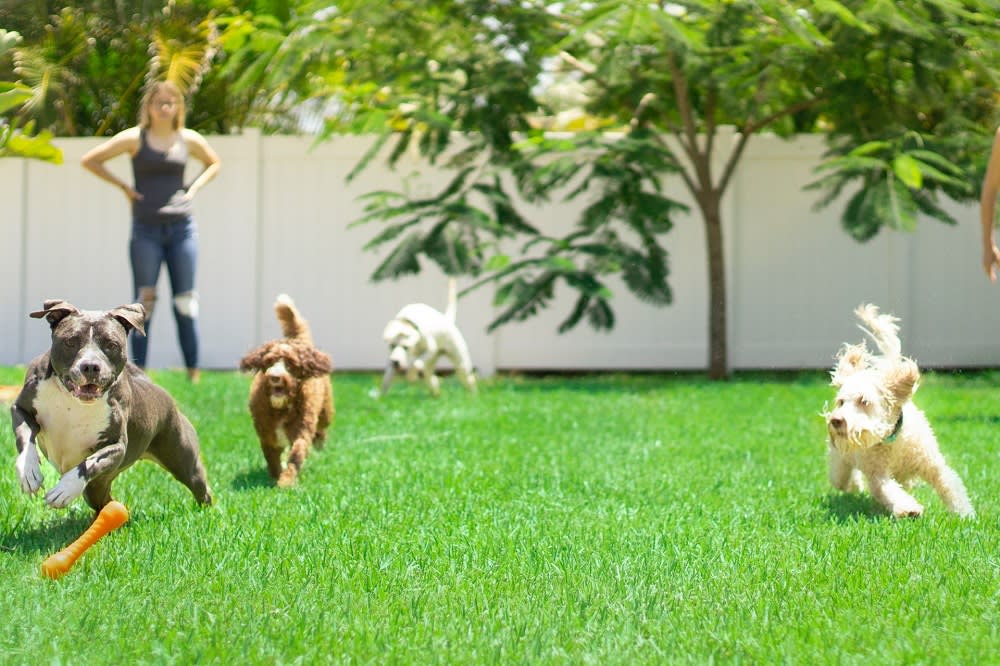 Sometimes, outgrowing the home is due to a lack of outdoor space. Perhaps you want to add a pet to your family and need a large enough outdoor area to accommodate him. Maybe you have a new family member and want a space that can fit a swing set or other play equipment. You may simply want a large enough outdoor area to accommodate guests for regular get-togethers. Whatever the case may be, be sure the house you're looking at has exactly what you need to help improve your situation. You don't want to change houses only to still find yourself lacking in what it really is you need or want.
It provides ample lighting

Lighting is a major consideration when home buying. A very dimly-lit house can make it difficult to see and enjoy your time inside. If you're ready to find a bigger place, make sure to find one with ample lighting throughout that helps you see well no matter the time of day. You may want to find a house with LED lighting that's meant to last longer or comes with updated light fixtures that offer a unique look. Large windows can help as well since they bring in a ton of natural lighting during the day.
It's already been renovated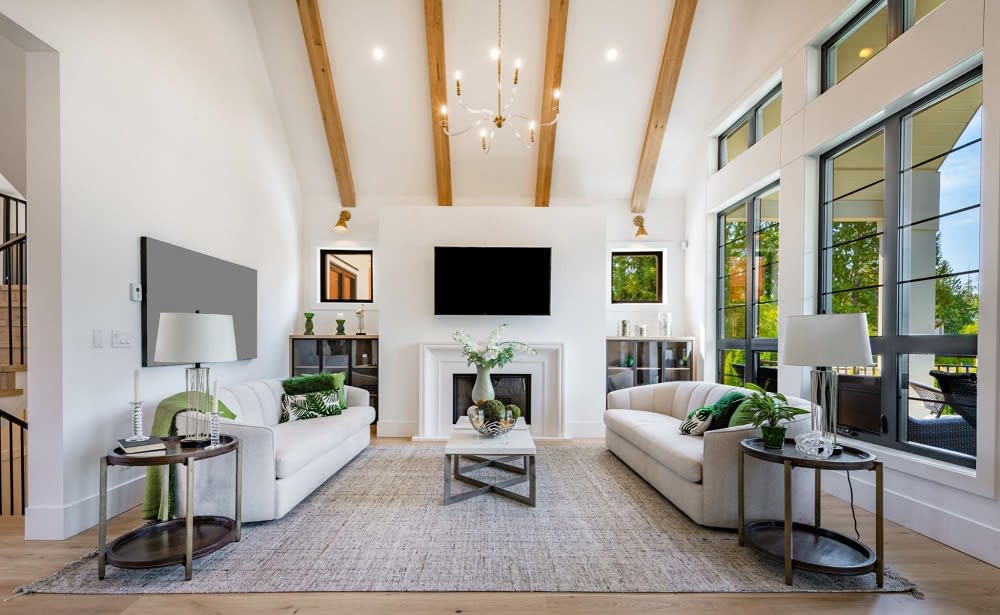 A larger home purchase can take even more money out of your pocket if you need to spend on renovations and repairs. Finding a home that's
already been renovated and has recent updates
can make a huge difference in what you can spend. If you purchase a large home that hasn't had any changes to it in recent years, you'll need to factor in repair costs either now or down the line. Choosing a home with recent updates means not having to worry about any extra expenses for potentially years to come.
It has an updated, spacious kitchen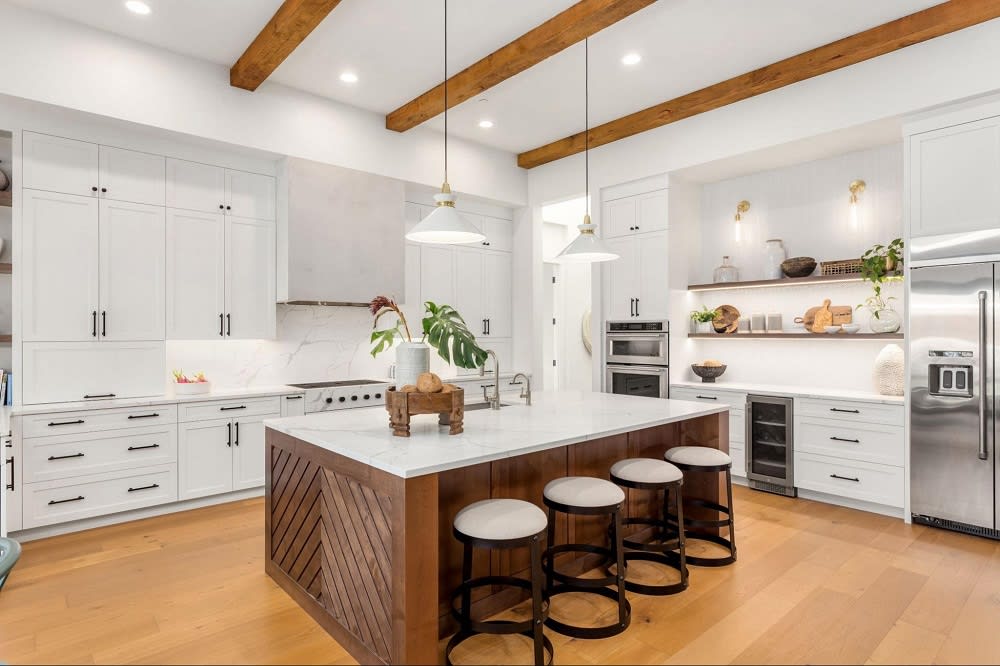 The kitchen is one of the main areas homeowners complain about being too small. Many find themselves wishing they had more counter space, cabinet space, or room to put a larger table. Whatever the case may be for you, make sure you find a home that has the amount of space you prefer. An updated, spacious kitchen can help you enjoy the area more while also greatly enhancing its functionality. An extra dining area or full walk-in pantry may be other aspects to look for if this is where you need space the most.
It offers necessary storage space

Some apartment dwellers and even homeowners do not have the space at home to keep all of their belongings. This may have meant keeping certain belongings or seasonal items in storage. Rather than have that extra expense, make sure the house you're buying has plenty of storage to hold all of your stuff. A home with a basement, attic or even extra bedroom can make a world of difference when it comes to fitting everything you own inside and without being cluttered. You may be able to get away with extra closets or an outdoor shed to help give you the space you need.
It has a garage or plenty of parking

Parking is a major consideration for some people. If you prefer to have both of your vehicles covered in a garage, then you'll want to find a house that can accommodate that. If you don't mind your vehicles sitting outside, but still want a driveway large enough to fit the several cars you own, then that's a feature you'll need to look for. Many New York homes have no parking available, and you'll instead need to park on the street. If you don't plan on driving much and prefer to walk instead, then this may not matter to you.
It's accessible
Accessibility may be a reason you need a larger home. If you've lost some of your mobility or had a family member move in with you who requires a wheelchair to get around, having an accessible place with lots of wide, open hallways is necessary. An accessible home complete with a walk-in tub, extra-wide doorways, or a ramp already built-in could be a worthwhile purchase for your situation. Even if you don't need these things yet, you may want to consider a house that has them if you plan on
aging in the home
. Growing old is tough enough without having to worry about potential slips and falls. It's also why you need to take careful consideration of the floors. If you notice a house with uneven floors or spots that sag, it may not be the right purchase to make.
It has the features you want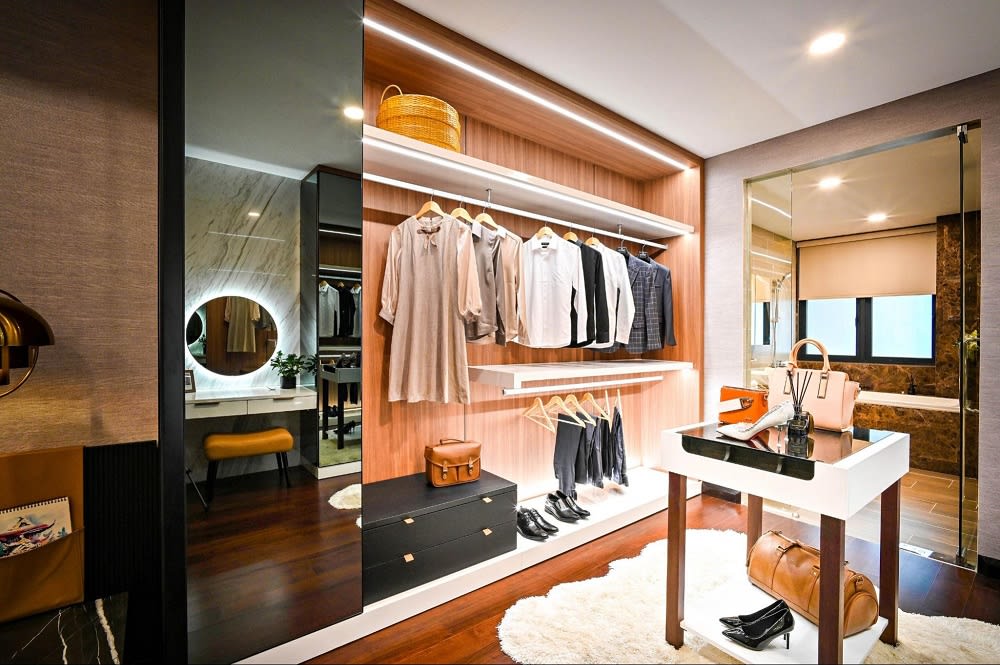 Perhaps there are some extra features you really want to have. They aren't necessary per se, but they would make your living situation that much more enjoyable. You should always look to see if homes in the area you're searching have the extra features you want. Perhaps you'd prefer to have a yard with a pool or desire a walk-in closet. These features aren't necessarily a priority, but if you can find a home that has them that meets all of your other criteria, you may as well go for it.
It meets your budget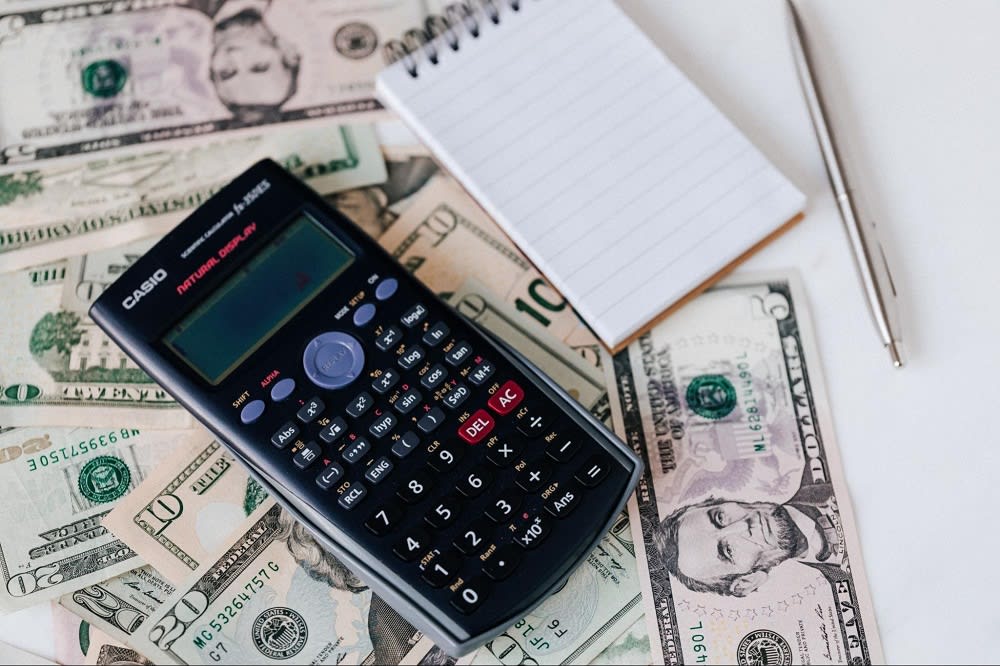 One of the most important considerations to make before deciding on a home purchase is whether you can afford it. Even if a home meets all of your criteria, it won't work out in the end if it's way past your budget. Knowing how much you can truly spend each month on a mortgage payment can help narrow your home options. You never want to live beyond your means, because it will only spell disaster down the line when a job is lost or an emergency takes out your savings. Find a home well within your budget that gives you a little wiggle room for the smartest financial decision.
Once you've determined what features and amenities you want in a new, more spacious home, connect with Matthew Mackay, real estate agent part of the
Mackay Dixon Team
. He's spent more than 20 years as one of the top real estate brokers in Manhattan and can help you find Chelsea houses, brownstones in Greenwich Village, Gramercy lofts, or
properties in any location you desire
throughout New York. Call 646-221-3072 or email
[email protected]
when you're ready to make an upgrade.